Services
Our record of past performance includes thousands of projects of varying size, scope and complexity. We have the experience, resources, flexibility and diverse capability to handle almost any size project. We have the resources, staff and financial stability to perform work of substantial size, scope and complexity with commensurate bonding capacity and diverse insurability.
Biscayne's staff has a broad range of experiences and professional abilities, covering virtually all aspects of the construction industry. Our expertise range from state-of-the-art estimating, cost analysis, cutting edge design, to top-level project management and quality assurance.
Construction experts are ready to perform a full line of contracting services from concept to project close-out. We can successfully manage all construction needs.
Our diverse offerings include: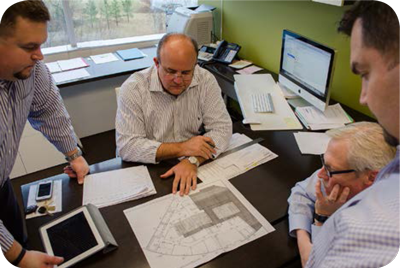 New Construction
Design Build
Base Building
Renovation, Repair and Alteration
Estimating, Proposal Preparation and Cost Analysis
Pre-Construction Services
Value Engineering
Project Management, Quality Control, CM Services and Site Supervision
Security Systems
24-hour Emergency Critical Services with 1-hour Response Time
Safety Division
General Contracting
Our goal is to provide our customers with one-stop shopping, how and when they need it.